February 12, 2011
Presented Dum Ka Biryani, Make for each other at GNUnify 2011, Symbiosis Institute of Computer Studies and Research, Pune. The presentation is an illustrative, introduction on GNU Make.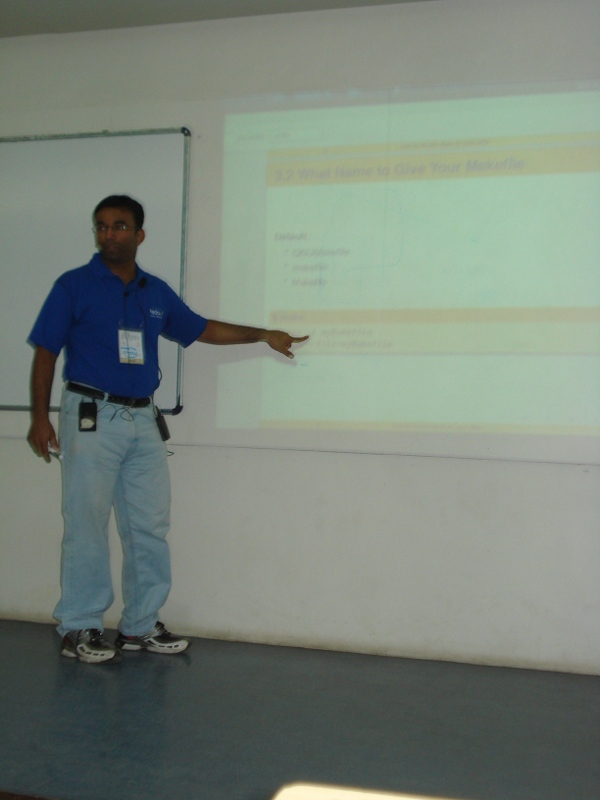 The pdf and the LaTeX beamer sources are available under the GNU Free Documentation License. You can clone the sources using:
$ git clone git://gitorious.org/dum-ka-biryani-make-for-each-other/mainline.git
I had also conducted an introductory workshop on gcc, Makefiles, static, shared libraries for newbies at the (un)conference.