July 26, 2015
This year, 2015, marks a decade of completion of my website shakthimaan.com! Thanks to the grace of God, the Almighty. Thanks also to my parents, friends and well-wishers for their wonderful support and encouragement over the years.
I am also happy to announce the launch of the international hard cover edition of my book, "i want 2 do project. tell me wat 2 do", for worldwide distribution. You can order the book at: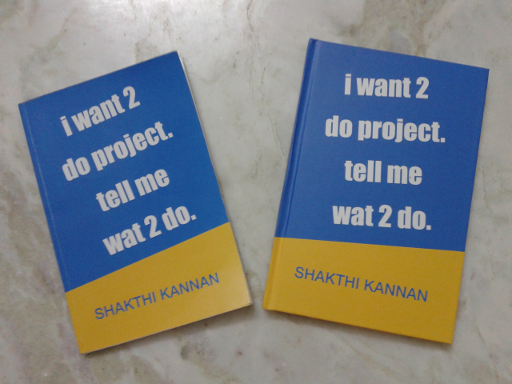 The topics covered in the book include:
Mailing List Guidelines
Attention to Detail
Project Communication
Project Guidelines
Development Guidelines
Methodology of Work
Tools
Reading and Writing
Art of Making Presentations
Sustenance
The "Mailing List Guidelines" sample chapter is available for download from:
http://shakthimaan.com/downloads/book/chapter1.pdf
The home page for the book is at:
http://www.shakthimaan.com/what-to-do.html
Kindly forward this information to your friends who may also benefit from the same when working with free and open source software.